This weekend I'm going to start a new adventure. Something I've been wanting to do for quite some time, but I had no idea how to get involved. It combines some of my favourites: writing, filming, working with children and meeting new people. I'm afraid one of my other hobbies is not included: sleeping. Starting on Friday we will make a short movie for children in only 48 hours.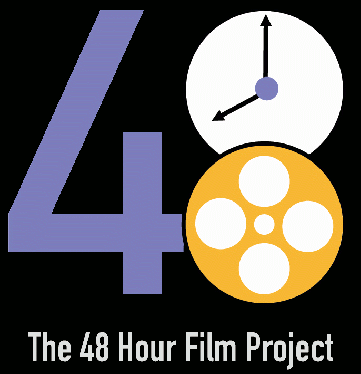 Since I am a virgin in this respect I have absolutely no idea what to expect. Naturally, I have asked and googled my way around, but all I hear is that it is a wild project. Tough but very rewarding. What bothers me most is that there is no way I can prepare myself for this. At least, not when the writing is concerned. On Friday night we will receive our assignment:  a character, a prop, a line of dialogue and a genre, all of which have to be included in our film. Therefore it is useless to make up a story beforehand. It is better to start a free flow of inspiration as soon as we take off. I hope it works this way. Luckily I don't have to write the script on my own. There is one other writer in the team, one back-up online and, of course, a director who might want to have a say in it.
The team is something else. It is called "Beestjes". So far I have only met a couple of members in person last week in a bar in Utrecht. The rest are all gathered by a pre-production team in a Facebook Group and on our website. I suppose I will meet them all in Nijmegen, on our film location, on Saturday. That will be after a long night of struggling with the script, I presume. I fear I won't look my best after that. But who cares if we bring along a good story!
All I can do for now is worry about the things I should take with me: sleeping bag, warm cardigan, toothbrush (most essential!) and most importantly: try to get as much rest as possible. You might find me in my pyjamas at any time of day this week!